Orasure inteliswab covid-19 Rapid tests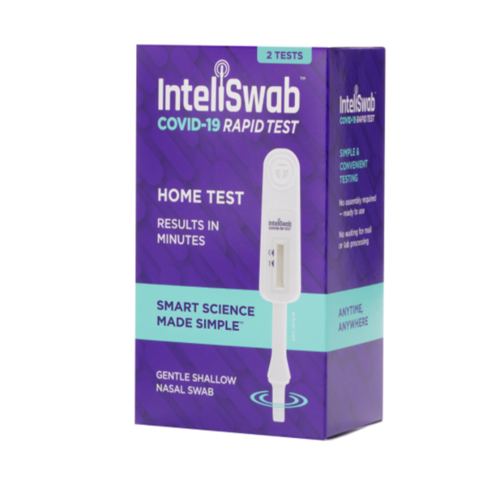 Orasure inteliswab covid-19 Rapid tests
Product Description
WHOLESALE ONLY
BinaxNOW COVID-19 Rapid Self-Test at Home Kit
AccessBio CareStart Covid-19 Antigen Home Test Kit
Quidel quickvue at-home otc covid-19 test
Flowflex COVID-19 Home Antigen Rapid Test
Orasure inteliswab covid-19 tests
Celltrion diatrust covid-19 ag rapid test
On/Go COVID-19 Antigen Self-Test kit at home
Made in the U.S.A .IN STOCK
Have Quality certificates:FDA EUA CE ISO GMP SFC ETC
I am allocation stock holder. Not broker
I am direct seller
Not a middleman
Orasure inteliswab covid-19 tests, the COVID-19 rapid antigen test that makes self-testing remarkably simple. It s so user-friendly, it can be used anytime and anywhere, and requires less than one minute of hands-on time. InteliSwab has received FDA Emergency Use Authorization* for self-testing. You do not need to ship samples to a lab or get a prescription from your healthcare provider. This easy to use self-test requires just 3 key steps: Swab, Swirl and See your result in 30 minutes. There is no assembly required. InteliSwab makes testing so easy, you ll know you did it right.
Orasure inteliswab covid-19 tests, For results anytime and anywhere (2 Tests)
Detects active COVID-19 infection for both symptomatic and asymptomatic use
Shallow and gentle nasal swab (lower nostril)
98% of untrained, unproctored users found InteliSwabeasy to use
Requires less than one minute of hands-on time
No lab needed and no assembly required
Get your results in 30 minutes
No difficult or confusing steps
No dropper bottle or number of drops required
No batteries or instruments needed
Designed in Bethlehem, Pennsylvania by OraSure Technologies, Inc.
Suitable for ages 15 and up
Bilingual instructions included in the test kit
Trade Information
Free samples are available

FDA EUA CE ISO GMP SFC ETC Orasure inteliswab covid-19 tests
Contact Us
28955, Avenue Sherman Valencia, California, Missouri, 91355, United States
Phone :+12093486395